SEVR 12″ HD Archery Target
$134.99
WHY WE MADE THIS:
To provide bowhunters with high quality target with all the same features as the SEVR 21″ HD Target at a more affordable price. 
Free Shipping (U.S. Only) No shipping available outside the U.S. for this product. 
No Shipping To P.O. Boxes
Orders ship complete.
If you are using a high powered crossbow, we do recommend using arrow lube.
In stock
Description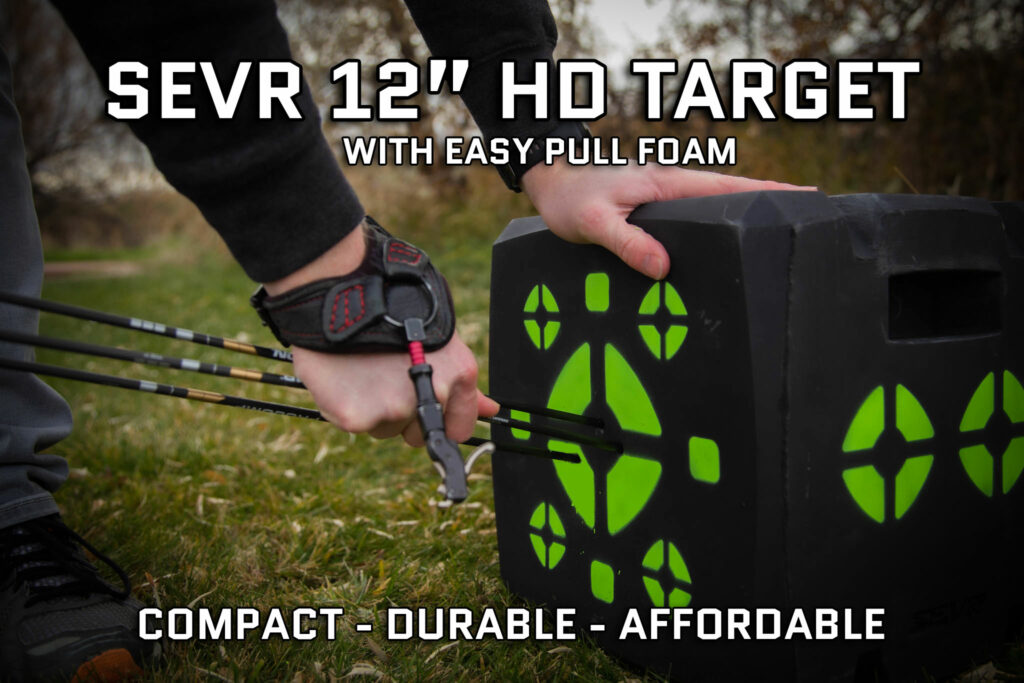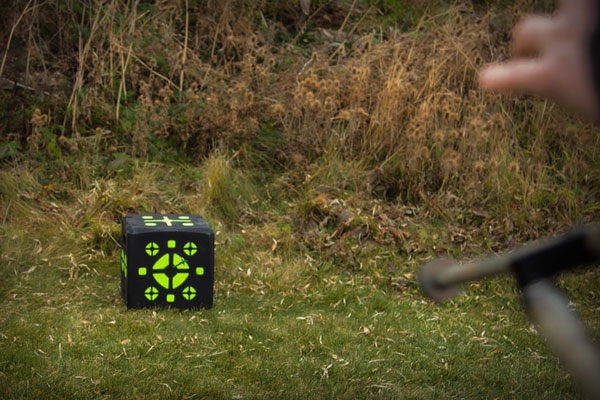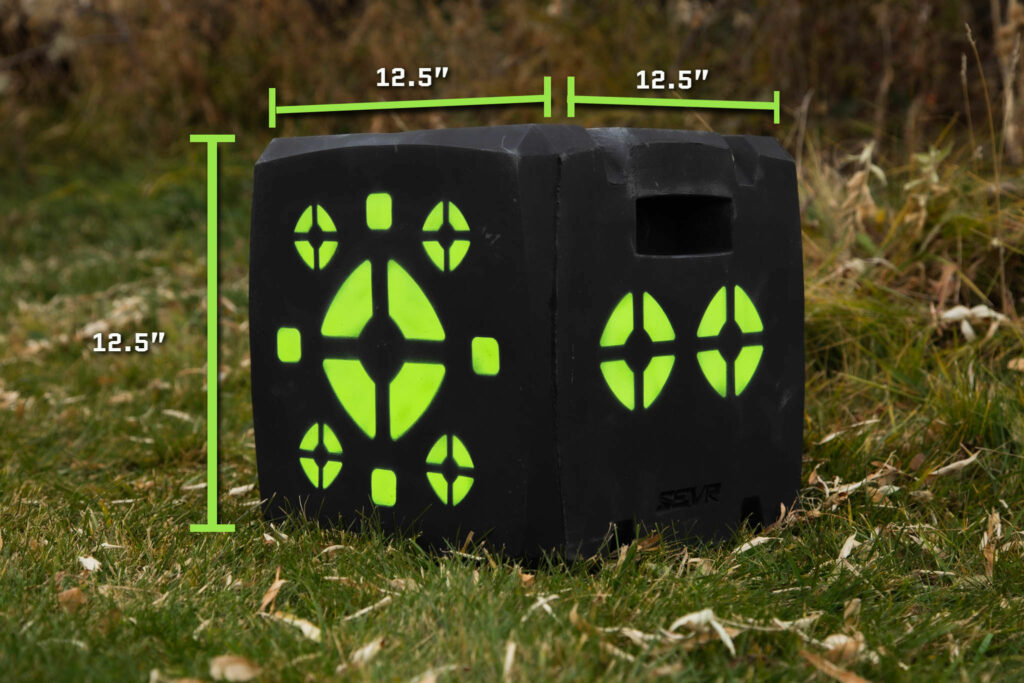 OVERVIEW: 

BEST TARGET – BEST PRICE
SEVR's consumer-direct model allows us to bring you the industry's finest at a price you'd expect to pay for an off-the-shelf cheaper target sold at retail.  The SEVR 12″ HD target is arguably the best portable hunting target on the market and sold at a better price than competing retail brand targets—it lasts longer too so it costs you save even more over time. Compare to Rinehart 18-1 ($149.99.) 

NO SPEED LIMIT
Made in the USA with 14 pounds of high-density self-healing foam, the SEVR 12″ HD target withstands thousands of shots at high speed from bows and crossbows. 

MORE CONVENIENT
Features an integrated 1″ sight-in grid, sight-calibration face, tie-down strap channels for target stacking capability, and molded-in side handles.


WAIT, THERE'S MORE!
Includes 10 moveable, shootable aiming point tees.

Easy-Pull Foam, makes arrows extraction simple. The SEVR 12" HD target is a poured-foam cube target measuring 12.5"W x 12.5"H x 12.5"D.  Versatile shape may be shot on all sides—top and bottom too! Features integrated tie-down channels so multiple targets can be strapped together to create a larger range-type backstop.

Enhance your time on the practice range. The SEVR HD target uses an exclusive, easy-to-pull high-density urethane foam. Maximizes arrow stopping with field points or broadheads. Speed rated for the fastest vertical bows and crossbows. 


A sturdy 14-pound mass weight makes the SEVR™ 12" HD target the perfect while on the road or at hunting camp. Combines a compact design with a more durable foam for a higher shot-count life over similar foam targets. Only SEVR's direct-to-consumer model combines high-end quality with a 40% better cost value versus other leading retail brands.

The SEVR 12" HD target offers unique value-added features including, integrated molded-in carry handles, high-visibility painted target spots, a blank side with a 1" MOA sight-in grid, golf-tee style target pins, and an affordable price. Factory-direct price is  just $134.99. Includes free shipping!

FEATURES:

· 12.5" W x 12.5" H x 12.5" D (1953 cu inch)

· For use with high velocity bows and crossbows
· Easier-to-pull specially formulated "self-healing" foam

· For use with all field points, mechanical, and fixed blade broadheads

· Molded-in carry handles

· High visibility target spot graphics

· Six shootable sides

· Blank side molded-in grid for sighting in

· Sturdy, 14-pound weight

· Weather resistant

· Made in USA

· Includes FREE target pins
Arrow lube recommended with high speed crossbows.