TITANIUM 2.1 BROADHEAD
$13.99
---
WHY WE MADE THIS:
The SEVR Titanium 2.1 was made for discerning bow and crossbow hunters who want the very best and prefer the largest possible entry and exit wounds.
PRESEASON SPECIALS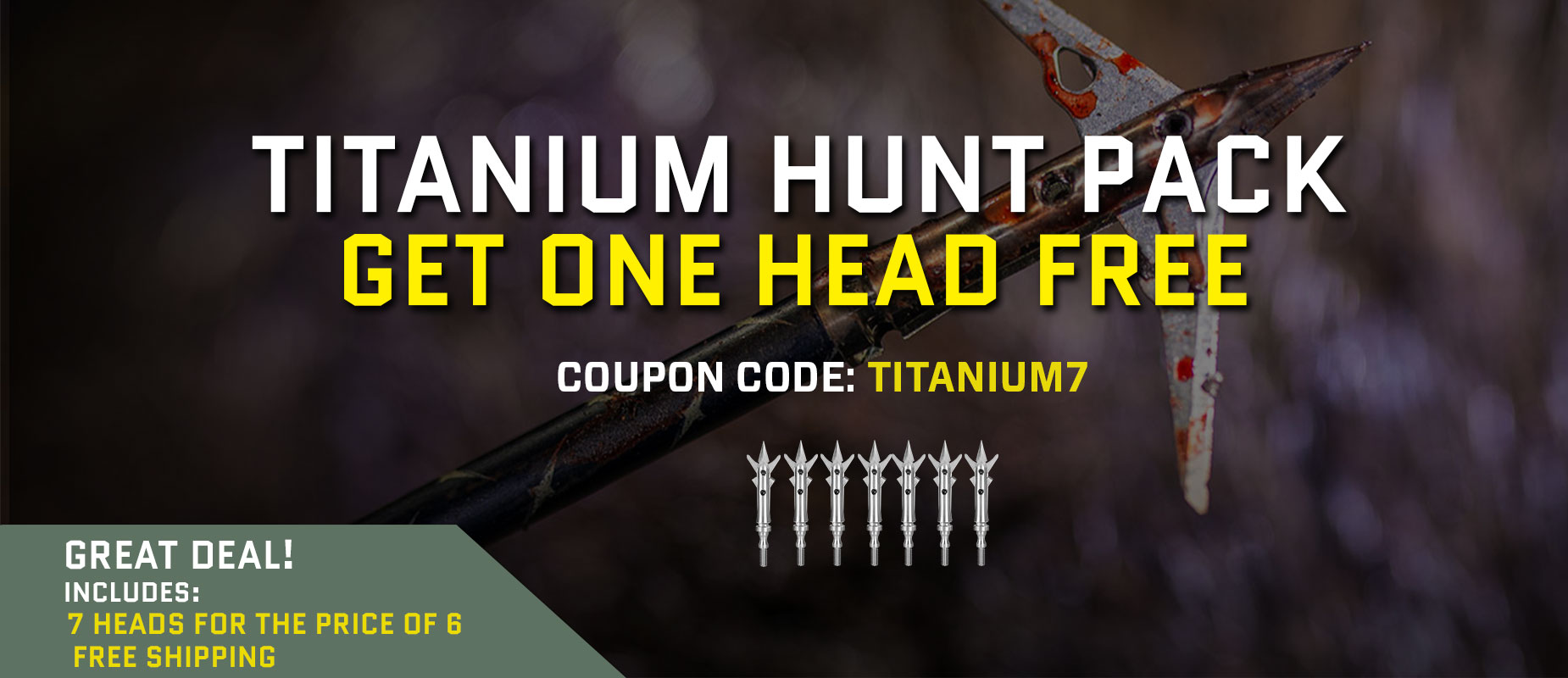 Add 7 or more Ti 2.1 OR Ti 1.5 broadheads to cart and receive an instant $13.99 discount at checkout.
ENTER COUPON CODE: TITANIUM7 AT CHECKOUT.
---

Add 13 or more Ti 2.1 or Ti 1.5 broadheads and 1 SEVR broadhead storage case to cart and receive an instant $36 discount at checkout. (must add broadhead case to the cart for coupon to work)
ENTER COUPON CODE: TITANIUM13 AT CHECKOUT
---
Description
FEATURES:
Lock-and-Pivot™ Blades – SEVR's patented Lock-and-Pivot™ non-barbed blades are fully contained in the ferrule, then lock open on impact.  The blades then pivot as needed to keep arrows driving straight through game even on steep quartering shots and bone impacts. This increases penetration versus regular rear-deploy non-pivoting broadheads.
Practice Lock™ Practice Mode – This patented feature keeps the blades locked and contained into the ferrule for practice.  Allows practicing with actual broadheads to verify true point-of-impact for maximum confidence, and without dulling blades.
Stretch Cut™ Effect– Upon impact, SEVR's Stretch Cut™ blade effect stretches the hide while cutting for a larger-than-blade wound diameter for bigger blood trails and easier recovery.
Titanium Ferrule – SEVR is billet-machined from Grade 5 Titanium with a precision-ground tip.  Titanium provides a higher strength-to-weight ratio than steel for extreme durability, increased penetration, and bone-crushing performance.
2.1" Stainless Steel Blades – SEVR's 2.1" .032″ thickness cutting diameter stainless-steel blades are fully contained in the ferrule to maintain sharpness and minimize drag for true field point accuracy.
Custom Quantities – No longer are you forced to buy in 3 packs.  SEVR broadheads come in any custom quantity configuration.
Crossbow Rated – SEVR is designed to perform with the fastest crossbows and will always remain closed in flight.
Blades and other essential parts are replaceable.  See our Replacement Blades and Replacement O-Ring options.
Available in 100 & 125 grains in standard 8-32 threads.   Deep Six thread available in 100 grains only.